Our extensive experience, network and expertise enable us to find the most attractive opportunities and then unlock significant value over the life of each investment.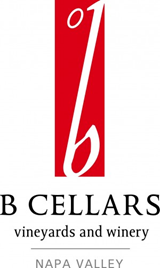 Company Profile
B Cellars was founded in 2003 and is a boutique winery that produces and markets high quality varietals and blends utilizing grapes sourced from some of the finest producers in Napa Valley. Based in Oakville, CA B Cellars' wines have received numerous accolades since their first release in 2006 and consistently receive 90+ point ratings from Robert Parker and the Wine Enthusiast. The Company sells its wines through its tasting room, distributors and its website at www.bcellars.com.
Company Profile
Harris Originals was founded in 1955 by World War II veteran and Marine, Jerome Harris with a belief that all active duty personal and veterans deserve the right to purchase affordable jewelry and watches on credit terms specifically designed for their needs. The Company is based in Hauppauge, NY and operates 23 stores nationwide, conveniently located in malls close to military installations. In addition, Harris sells merchandise on its e-commerce website at www.harrisjewelry.com.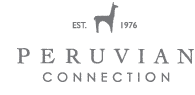 Company Profile
Peruvian Connection was founded in 1976 by the mother-daughter team of Biddy and Annie Hurlbut and is a leading upscale lifestyle brand selling an original collection of women's apparel and accessories. Based outside Kansas City, MO, the Company sells its collections through its own catalogs, website (www.peruvianconnection.com) and retail outlets in the U.S., U.K. and Germany. In May 2014, the Company exercised its redemption option and purchased Consumer Growth Partners' equity interest.
Company Profile
Wild Things Gear was founded in 1981 in North Conway, NH by world-class Alpine climber Marie Meunier. Headquartered in Newport, RI, the Company is a leading designer and manufacturer of high-end technical mountain climbing apparel and gear. Wild Things is internationally recognized for its quality gear for outdoor enthusiasts as well as being a proud supplier to the U.S. Armed Forces and many law enforcement groups. (www.wildthingsgear.com)
Company Profile
VIOlife was founded in 2004 and is a leading developer, marketer and distributor of fashionable, functional and affordable oral and personal care products and accessories. Based in Yonkers, NY, the Company's products are available in many specialty and department stores as well as on HSN and its own website at, www.violife.com. In October, 2015 the Company redeemed Consumer Growth Partners equity interest.

Company Profile
Shoe Sensation was founded in 1974 and is a leading regional retailer of footwear and accessories. Headquartered outside Louisville, KY, the Company operates stores in small towns in the Midwest and Mid-Atlantic regions. Shoe Sensation sells high quality, well-priced brand-name men's, women's, children's footwear and accessories. (www.shoesensation.com). In August 2015, CGP and its investors sold the Company to the PE firm JW Childs.

Company Profile
Baskins was founded in 1972 by the Baskin family and is a leading regional retail chain of Western, Work and Weekend Wear stores. Headquartered in Houston, TX, Baskins operates stores in small towns across East Texas and Louisiana. Baskins primarily sells name-brand apparel, boots, and accessories to value-oriented working families. In May 2013, CGP and its investors sold the Company to Boot Barn, a portfolio company of PE firm Freeman Spogli.

Company Profile
I.O. Metro, now Erdos At Home, was founded in 2005 and is a lifestyle retailer that designs and sells innovatively designed and well-priced priced furniture, home furnishings, wall art and accessories. Headquartered in Lowell, AR, the Company operates 12 locations across the Southern and Midwestern regions of the U.S. and also sells its merchandise through its catalogs and website at www.iometro.com.